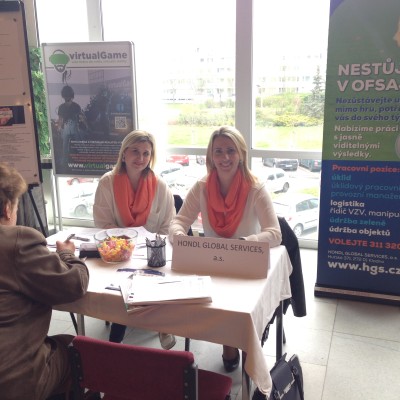 Hondl Global Services a.s. participated in the third annual Kladno Job Fair that took place in the House of Culture at Sítná in Kladno.
The job opportunity market held under the auspices of the Regional Chamber of Commerce for the Central Bohemian Region was attended by more than 20 entities – smaller family-owned businesses, larger companies, multinational corporations and secondary schools not only from the Kladno District but also from the Mělník area and the outskirts of Prague.
Our company used this opportunity to successfully present its activities and scope including vacant job positions ranging from manual workers to management.
The attendance at this event exceeded our expectations and there was much interest in working for HGS. Once again, we managed to improve the awareness of our activities not only in the Kladno area but also to establish contact with other employers.